Mum's Lemon Cheese Spread (No Eggs)
Ninna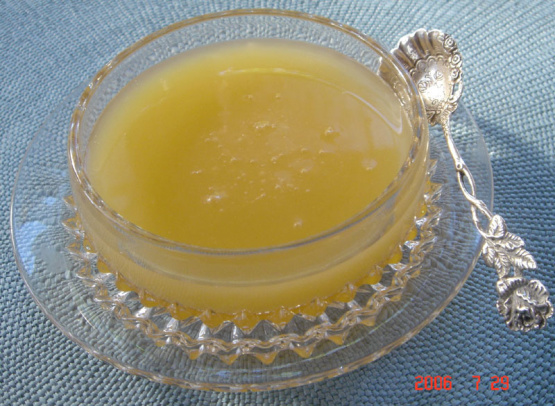 This is great for lemon meringue pies, cake filling and as a spread for toast or English muffins.

The timing for this recipe must be off because I stirred like a mad woman for 10 minutes of boiling and ended up with a burnt brown mess that I need to soak out of my pan. I used the timer too. I think it probably should have been closer to a simmer and not an actual boil.
Put the lemon juice into a cup measure, then make up to a full cup with water.
Put all ingredients into a saucepan and boil (don't just simmer) for 10 minutes, stirring constantly after it boils - must not stir until it has boiled or it will go candied.
As Chef Dudo mentioned in her review, it thickens on cooling.