Boomette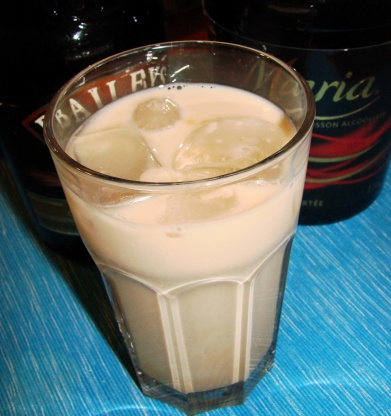 This is my new favorite drink. A bartender made it for me at a local bar a while back and I love it! YUMMY!
Fill glass half full of ice.
Add all the rest of the ingredients filling the glass with milk.
Add more alcohol for desired strength. I like mine strong!
ENJOY!
Tip 3 tablespoons is equal to 1 shot.