Multigrain–oatmeal-Craison Spice Muffins
Katzen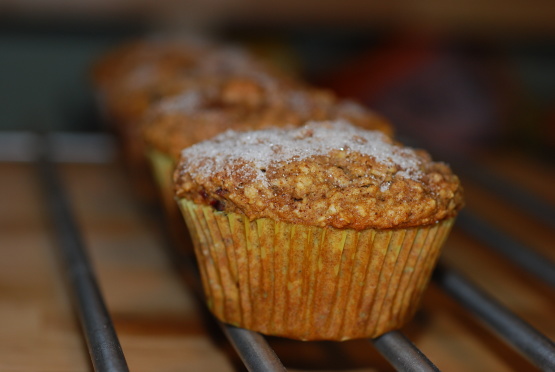 I was craving an oatmeal muffin with a bit more "kick." I added spices that are typically found in spice cake recipes. I am always trying to find ways to sneak in more nutrition so I also make them with multigrain flour. These muffins are moist and delicious. I adapted this recipe from fellow member Kree. Thank you for all of you that nominated this recipe for PAC. It is an honour. I have increased the spices since I originally posted this recipe. I hope you enjoy!!
Preheat oven to 400 degrees.
Combine oatmeal, flour, spices, baking powder and baking soda.
Add applesauce, milk, brown sugar, oil and egg; mix until moistened.
Add Craisons.
Put in muffin papers.
Bake 20 minutes.
ENJOY!