loof751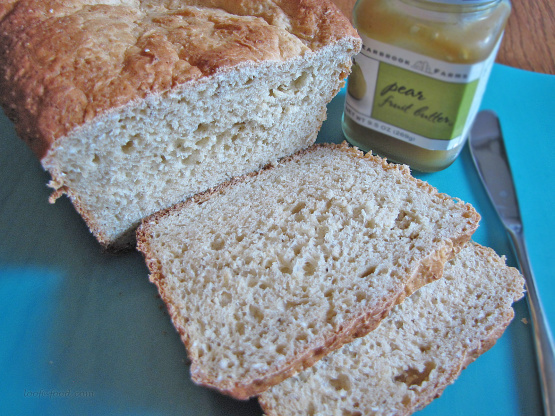 This recipe comes from my Betty Crocker cookbook, though I have adapted it somewhat. This loaf rises quite high and makes great sandwich bread. Although it is supposed to be a 1.5 lb loaf, it worked as a 2 lb loaf for me.
If making in a bread maker, put all ingredients in bread machine pan and cook on the whole wheat cycle.
If making in a stand mixer, combine water, sugar, salt, margarine and yeast.
Add remaining ingredients.
Knead until a smooth ball forms, about 3-5 minutes.
Let dough rise for 45 minutes.
Punch down and form into a loaf.
Place in greased loaf pan.
Let rise for 45 minutes.
Bake at 350 degrees for 45 minutes.