Dotty2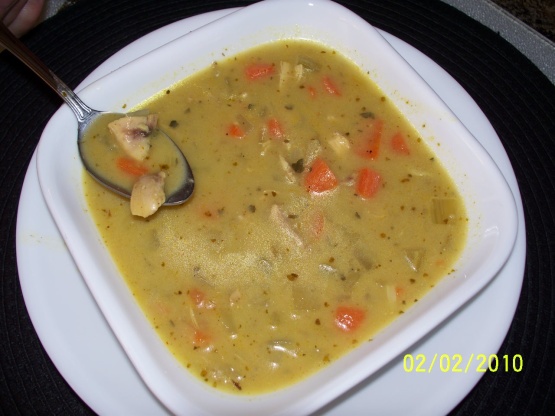 Mulligatawny is a more recent addition to my soup collection, have yet to find a Mulligatawny Soup I didn't love! This recipe passed to me by a family member has become our favourite version of this old classic. So much so that this year it was added to our Christmas menu - along with the promise that I continue to make it year around.We have no idea as to the origins of this particular recipe or what if any changes have been made over the years. Although we know not the who or where of the recipe - am happy it found it's way to our kitchen!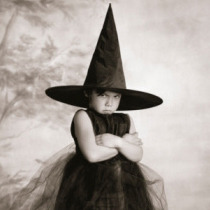 This is a real gem of a recipe. I've never had Mulligatawny before, so wasn't sure what to expect. However, there isn't anything about this soup I don't *love*. Very easy to make too. Don't substitute the coconut milk. It gives it this wonderful hint of.....coconut. :) Trust me....it's sooo tasty. Have I ever lied to you before???? Thanks Gerry for another wonderful meal. Made for: Soup is On! ~ Jan 2010 - Diabetic Forum
1 3⁄4 cups onions (chopped)

1

medium apple (peeled and diced)

2

tablespoons curry powder (or to taste, I use the full amount)
1⁄4 cup flour

6

cups chicken stock

2

teaspoons salt (or to taste)
1⁄4 teaspoon pepper (I use more)

2

cups cooked chicken (cubed)

2

medium carrots (diced)

1

large stalk celery (diced)
1⁄2 cup coconut milk (I use coconut milk and am genereous in the adding) or 1⁄2 cup half-and-half
In large soup pot over medium heat, melt butter. Sauté onions, celery, apple and curry powder until onions are soft.
Mix in flour, salt and pepper.
Add chicken stock,stir until it thickens.
Add cubed chicken and carrots, simmer covered until the vegetables are tender.
Whisk in the coconut milk, simmer until heated through.
Servings depend on the size of your bowl.