Mulligatawny (Indian) Soup ( Beef )
Prep 10 mins
Cook 1 hr 45 mins

This was my favourite soup from the Bell Canada cafeteria; many years later, I found the recipe in a Soup & Starter cookbook! Its a good way to use up leftover roast beef (or lamb). If I don't have dripping on hand, I broil some bacon, use the bacon fat & eat the bacon!!
Directions
Fry vegetables & apple in drippings until soft & beginning to lose colour.
Stir in flour & curry and cook for 1 minute.
Add stock, tomatoes & seasoning.
Bring to a boil, then lower heat, cover & simmer for about 1 1/2 hours, stirring occasionally.
Sieve or liquidize the soup & return to pot.
Add minced beef & rice.
Bring back to the boil for 2- 3 minutes, check the seasoning & serve.
Reviews
Most Helpful
This is one of the best soups I've ever eaten! I used well-seasoned beef mince and fried it with a rasher of bacon to provide the 'drippings' required. I used 5 teaspoons each of a mild curry powder and 5 teaspoons of garam masala. To give the soup some added richness, I added the beef and rice about 15 minutes before the end of cooking time. This dish froze and reheated well.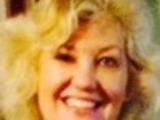 Ok! Winter is here and I have been waiting to make this recipe for so long. Made it last night and it was a real hit! Used 3 tsps of fat by heating chicken skin and 3 tsps of my garam masala powder with 4 cups of beef stock. DS was ready to hit the roof but wanted to have it at the same time. DH and Me just broke out into a sweat. (that is a good sign ;) ) Supposed to be a good Indian soup. But I'll have you know that it is the first time I have made or tasted this. I am going only by taste in rating this. But isn't that all that matters in the final gastronomical reckoning!? Thank you. Will definitely make it again. :) Fay
This is SO GOOD! I used 2 tsp. curry powder and canned crushed tomatoes (I opened the wrong can by mistake). I used ground beef for the minced beef and only simmered this for 1/2 hour. I didn't liquidize this because it didn't need it. I will make this again - it's fabulous!