Mulligatawny (Indian) Soup ( Beef )
Prep 10 mins
Cook 1 hr 45 mins

This was my favourite soup from the Bell Canada cafeteria; many years later, I found the recipe in a Soup & Starter cookbook! Its a good way to use up leftover roast beef (or lamb). If I don't have dripping on hand, I broil some bacon, use the bacon fat & eat the bacon!!
Directions
Fry vegetables & apple in drippings until soft & beginning to lose colour.
Stir in flour & curry and cook for 1 minute.
Add stock, tomatoes & seasoning.
Bring to a boil, then lower heat, cover & simmer for about 1 1/2 hours, stirring occasionally.
Sieve or liquidize the soup & return to pot.
Add minced beef & rice.
Bring back to the boil for 2- 3 minutes, check the seasoning & serve.
Reviews
Most Helpful
This is one of the best soups I've ever eaten! I used well-seasoned beef mince and fried it with a rasher of bacon to provide the 'drippings' required. I used 5 teaspoons each of a mild curry powder and 5 teaspoons of garam masala. To give the soup some added richness, I added the beef and rice about 15 minutes before the end of cooking time. This dish froze and reheated well.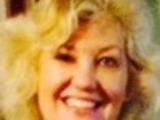 Ok! Winter is here and I have been waiting to make this recipe for so long. Made it last night and it was a real hit! Used 3 tsps of fat by heating chicken skin and 3 tsps of my garam masala powder with 4 cups of beef stock. DS was ready to hit the roof but wanted to have it at the same time. DH and Me just broke out into a sweat. (that is a good sign ;) ) Supposed to be a good Indian soup. But I'll have you know that it is the first time I have made or tasted this. I am going only by taste in rating this. But isn't that all that matters in the final gastronomical reckoning!? Thank you. Will definitely make it again. :) Fay
Ok, we've already made this recipe TWICE. The first time Troy misread the directions and just took the veggies out of the pot with the sieve ;-). We were quite disappointed with the yield, until I went into the kitchen and found the rest of the dish on the counter. We did it correctly the second time and used our stick blender to liquidize. LOVE the flavor. This is our new favorite soup -- esp. because Troy makes it instead of me ;-) I'm not familiar with the history of it though. Isn't this a traditional dish?