Thorsten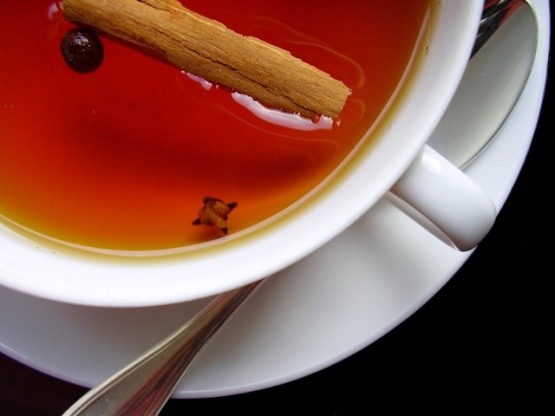 This is a great drink for a break between all the extra cooking chores you'll be doing over Christmas. Make a bunch of these at a time and store in a closed container.

So sorry! Here are my stars! Jelly I did a review and I guess it got lost somewhere! I thought this was excellent and have made it since! I use dried orange rind and lemon from King Arthur! I use it in my bread making too! I guess a little caffeine is good! ;)
Place all the contents on the spread out cheesecloth.
Bring corners together and tie with a string.
To brew place tea bag in a mug and add 6 oz boiling water.
Steep 4-5 minutes.