Annacia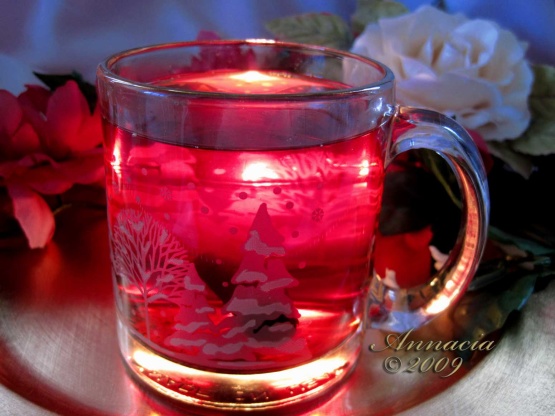 This recipe comes from the new Gourmet Today book, edited by Ruth Reichl. This mulled red wine has a fruity kick from kirsch and strips of lemon and orange zest. Perfect for a holiday party.
Place cloves, peppercorns, and zest in center of cheesecloth and tie to form a bag. Combine cheesecloth bag and remaining ingredients in 4 quart saucepan, bring to a simmer and simmer, stirring occasionally for 10 minutes.
Ladle wine into heatproof small glasses or cups and garnish with cinnamon sticks.