luvcookn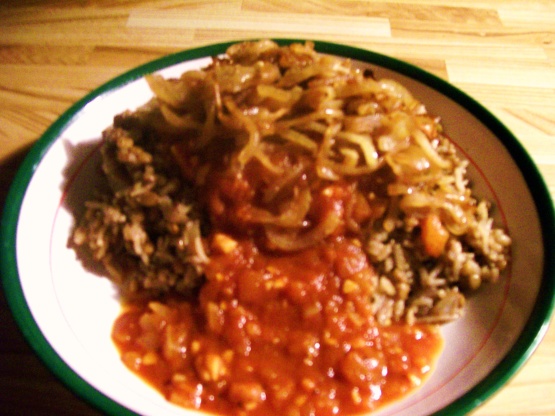 A lovely lentil rice dish that is easy to make and delicious

Really simple and tasty. I cut the salt down by about a third and it was just fine for my taste. I topped with a small bed of fresh baby spinach and drizzled some olive oil and fresh ground pepper on top. Thanks for sharing!
Fry onion med heat in 3 T oil until soft and brown.
Add lentils, water and spices (not salt and pepper)and bring to boil and simmer covered 20 minutes or until tender.
Add salt and pepper and rice.
bring to boil and reduce to lowest simmer covered for 20 minutes.
Please note I use coffee mugs as my cups as I like big helpings.
Serve with slow fried slivered onions that are caramalised and eyptian tomato sauce ( can post if anyones interested) and olive oil drizzled over (makes huge difference) and jajik yogurt and cucumber salad.
Is really really delicious and have kids saying it is their favourite meal!