Muffuletta W/ Kickin Olive Salad
Carol V.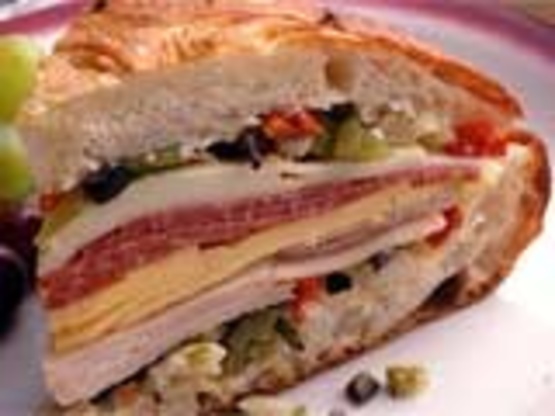 This is my favorite sandwich in the entire world and I felt the need to share. The spicy pickled vegetables give the olive salad an extra kick. If you try it, please let me know what you think.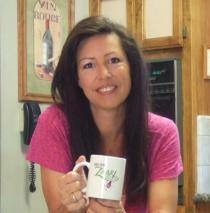 YUM! This sandwich was very tasty and well worth the time to build. It reminded me of "schlotsky's" sandwich. My favorite. Thank you for sharing, I will definitely make this again Another *Keeper* for me. (Made for PAC 08)
Preheat oven to 400°F.
Pulse olives, vegetables, and oil in a food processor until chopped, add a bit of the stuffed olive brine if salad needs it.
Brush cut sides of the focaccia with vinegar and sprinkle with oregano.
Layer meats and cheese on the bottom half of the bread. Top with olive salad and the other half of the bread. Wrap in foil and bake until heated through, about 30 minutes.
Slice into quarters, then cut each quarter in half diagonally, and serve.