Prep 40 mins
Cook 30 mins
I served this at a New Year's party it was a huge hit. Best compliment came from my niece, who is a professional chef that graduated from the CIA, it was the best sandwich she ever had!
6 hoagie rolls (or a round flat bread, like a ciabatta or an herbed focacia is great)
1 lb ham, shaved
1 lb salami, shaved
1 lb cheese, shaved (swiss, provolone, etc.)
1 cup black olives, drained
1 cup pimento stuffed olive, drained
1 (6 ounce) jar artichoke hearts (in oil)
1⁄2 teaspoon garlic salt
1⁄2 cup mayonnaise
1 tablespoon capers, drained,optional
Directions
Chop the black and green olives and artichoke hearts with oil in a food processor.
Add the garlic salt, mayonnaise, and capers, and process spread until smooth.
Split sub rolls, or bread cut in half.
Spread olive mixture on top and bottom of roll.
Evenly layer meats and cheese on rolls or bread.
Wrap in aluminum foil.
Bake at 350 degrees for 10-15 minutes for rolls.
For the bread, bake 30-45 minutes or until hot.
Serve.
This can be made ahead and frozen; defrost and bake.
If made with focacia or a flat bread I sliced the bread and held them together with toothpicks shen serving.
Most Helpful
This sandwich was fantastic! I used two long flat ciabatta loaves and did everything else exactly as stated in the recipe. We had them for supper last night along with two hungry american missionaries that we were feeding and everyone gave it a hearty two thumbs up! The boys went back for seconds and thirds actually! I could only have a small slice as I am on a strict diet but I sure enjoyed that small slice and it took alot of will power to keep from going back for more! Thanks for a great recipe that I know I will make again!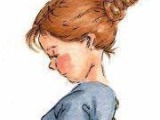 Great sandwich! I used french pistoletts for the bread. The explosion of flavors was amazing. We really enjoyed this and will definatly a keeper. This will be excellent to prepare for camping. Just warm them up over a campfire. MMMMmmmmm good! Thanks for the great recipe. LeeAnn
this is a great party recipe! so easy to make and the explosion of flavors is incredible. while it is really delicious fresh from the oven, it can also be served cold.