diner524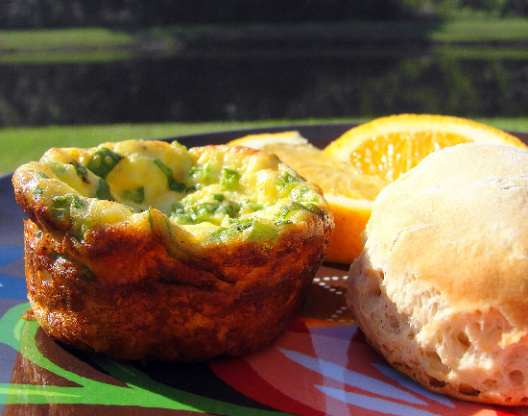 I got this on a card at the Taste of Home Cooking School. It's from the American Egg Board and I'm putting it here for safekeeping. The card says that you can bake these and refrigerate and rewarm in the microwave to an internal temperature of 165F.

Yum! I won't rate this because I changed so much, but this is a versatile and delicious recipe. I measured nothing, skipped the cheese, and scaled it way back to fit my cast iron muffin tin. I also replaced the zucchini with more sweet peppers, and added 1 tablespoon of chia seeds to add fiber. Thanks for posting.
Heat oven to 350°F Beat eggs, milk, salt and pepper in a medium bowl until blended. Add cheese, zucchini, sweet pepper and onion; mix well. Spoon evenly into 12 greased muffin cups, about 1/4 cup each.
Bake in 350F oven until just set, about 20 to 22 minutes. Cool on rack 5 minutes. Remove from cups; serve warm.