starcie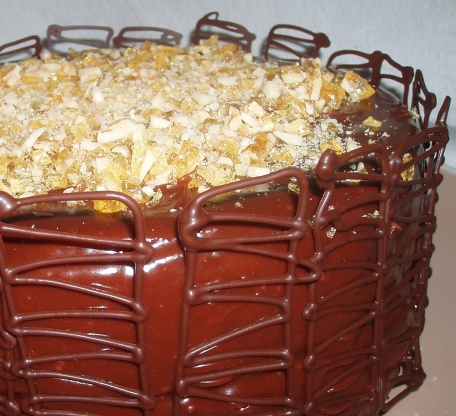 This cake it pretty heavy but needs a bit of love just like a sponge - so don't open the oven during cooking unless you're looking for a sunken middle in your cake. I decorate it with chocolate ganache and crushed honey almond praline - YUM!
Cream butter and sugar. Add eggs and melted toblerone, mix thoroughly.
Sift flour, baking powder and cocoa into the creamed ingredients. Stir, then add milk, stir again.
Bake in greased or lined 20cm springform tin 30-40 minutes.