HisPixie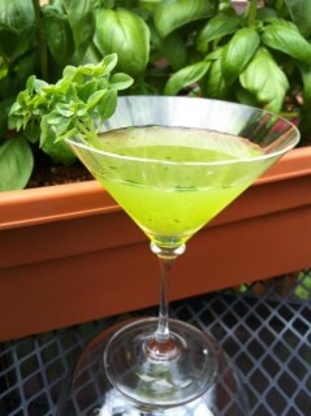 I've been searching for the perfect summer basil martini. I think I found it on the "B*tches on a Budget" website! Slight variation using agave nectar instead of simple syrup. I had to substitute ounces for "jiggers" as called for in the original recipe -- original verbage included in directions.
Muddle the basil, simple syrup and lime juice together. Add gin or vodka. Combine in a cocktail shaker with loads of ice. Shake until there are shards of ice and the mix turns frothy. Strain.
Original recipe reads: 2 1/2 jiggers of vodka or gin. 1 jigger simple syrup. 1 jigger fresh squeezed lime juice. 4 fresh sweet basil leaves. 1 fresh spearmint leaf (or to taste).