catercow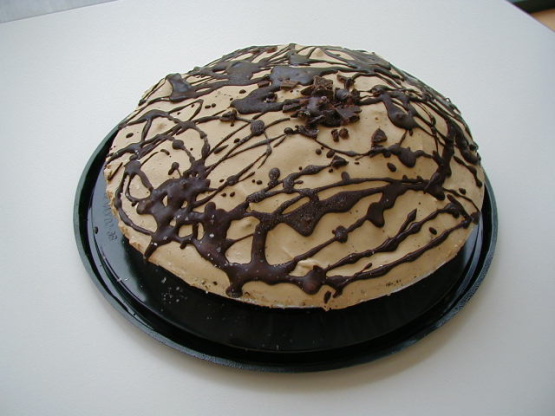 This is a super easy coffee flavored ice cream cake/pie. Best served with hot fudge topping.
Melt the butter and mix together with ground up chocolate wafers. Spread with a fork un a 9 inch pie pan for the crust.
Soften the ice cream and mix the coffee and water together, then combine it all.
Pour in crust and freeze.
Once hardened, serve.