diner524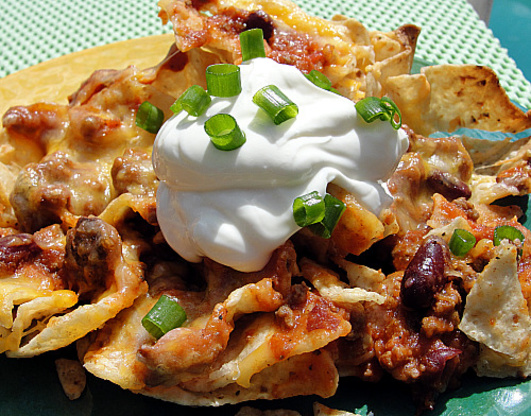 First off should have known by the look of the photo. Not even close. They look nasty. And they were. Stick with driving to mucho!
Brown beef; drain. Add taco mix and water to beef. Bring to boil, stir, until liquid evaporates. Place in serving bowl.
Place tortilla chips into a large bowl. Place cheese, onions, tomato, avocado, lettuce, sour cream, olives and jalapenos in smaller serving bowls.
Each serve his own.