DebS 2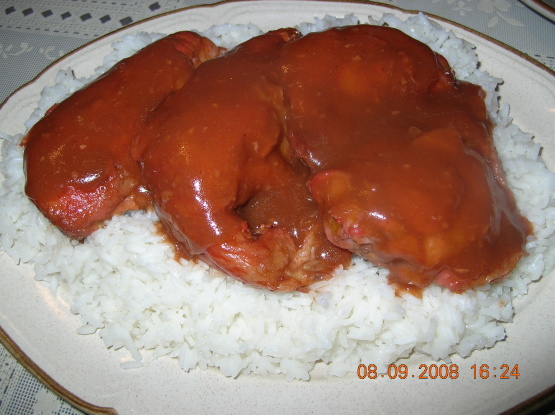 The aroma of this dish is mouth-watering...We first had it at a mission's conference at a church and I couldn't resist getting the recipe from the pastor's wife...Mrs. O'Brien! I've made it in the oven and the crockpot. If you want more sauce leftover, use the crockpot!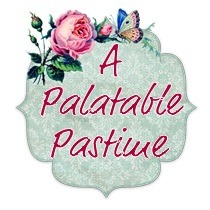 This is a recipe review for: "Mrs. O'Brien's Chicken recipe #38576 by SilentCricket", and not intended for any other version of this recipe.- posted 11-22-04. I must admit I was scared to death when I looked at this list of ingredients, but I thought, "Hey, I only live once!" This was quick and easy to put together, and I ended up taking the chicken out just about 1/2 an hour early, but it was done. You should call this dish "Butterfly Chicken" because it went in as who knows what (I didn't know what those flavors would end up as) and came out....DELICIOUS AND TENDER!!! The flavor is like, well almost like a "Thanksgiving BBQ". I used whole berry sauce and fat-free dressing; they worked out great! If I could give this more stars than 5 I would. I'll definitely make this again, and next time, I won't be scared!!! Thanks! Edited to add: I also have tried this as the crockpot version and I don't care for that quite as well as the oven version since the sauce gets a bit runny. But in the crockpot version the chicken does turn out tender. However I did think to say that when you use the oven version you might want to line your pan with foil so it cleans up easy (the sauce is really sticky in spots). I've prepared this recipe lots of times now and it's become a favorite with the family. — posted Mar 2, 2004.
3 -5

lbs chicken pieces (may be skinless and boneless and I suggest using whole legs and/or breasts)

1

(8 ounce) bottlecatalina French dressing

1

(16 ounce) can cranberry sauce

1

package dry onion soup mix
Arrange chicken pieces on baking dish or shallow tray or in crock pot.
(Line baking dish with foil for easier clean-up!) Combine remaining ingredients and pour over chicken.
Bake at 275 for 4 hours, or until chicken is fork-tender and falls off the bone-- Or use crockpot with a time that works best for your model.