truebrit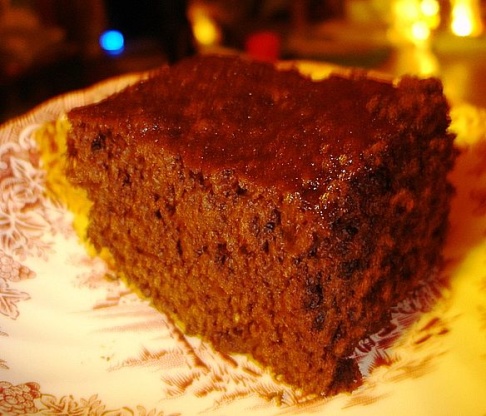 Mrs Jones is famous for her magic cake, it's made in the microwave in 5 mins....just like magic!!!

My daughter and I prepared this cake together tonight, and we both had fun! It was so easy to mix together, and ready to eat in next to no time! We baked it for five minutes, but found it was slightly on the dry side. Next time, I will check the cake after four minutes, as my microwave oven has a high wattage. I served the cake with custard, and we all enjoyed it! I can't wait to try out your other recipes, Tulip-Fairy! Thanks!
Melt sugar, syrup and margarine in a jug for 2 minutes on high, mix well.
Add flour, baking powder and cocoa powder, mix until smooth and well mixed, use a spoon, next add milk and egg.
olace into well greased 8" microwave proof cake dish.
Place on microwave rack or up turned plate, cook for 5 minutes on high.
Do not over cook, there will be a slight damp spot around the edge, this will set during standing time of 5 minutes.
Allow to cool before talking removing from dish.