Mrs. Hayden's Coffee Cake
Parsley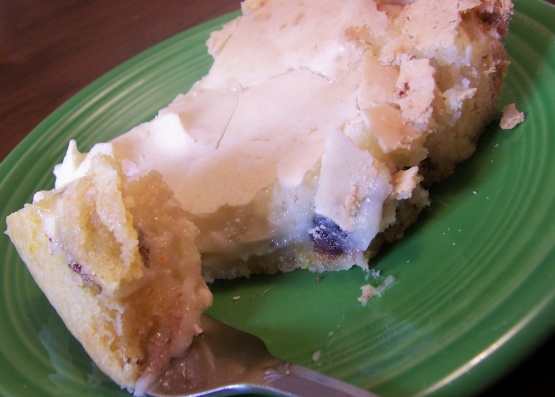 Mrs. Hayden was a patient of mine when I was fresh out of college and in my first job. As a widow, she was lonely so I visted her often. She always baked something when she knew I was going to drop by. My daughter Shanna started cooking when she was 12 and this was her favorite foolproof sweet. It brings back many sweet memories.

This was yummy! The only thing I did different was to add frozen raspberries to half , I figured then I could tell which I liked best. Both sides were good, but I think I liked it with the raspberries best. Also I only used about a 1/2 lb of confectioners' sugar because that is all I had on hand and it was the perfect sweetness, So thats all I will use next time I make it. Thanks for sharing!
Crust:.
Sift or stir the cake mix to remove lumps.
Mix in the butter & eggs to make a stiff dough.
Press evenly into (2) 8-inch cake pans or (1) 9 x 13-inch baking pan.
Topping:.
Cream together the sugar & cream cheese.
Stir in the eggs.
Spread over crust.
Bake at 350° for 30-35 minutes.
Note: This would be a wonderful recipe to tweak using different flavors of cake mix, adding chocolate chips, nuts, dried fruit, etc.