Mrs Claus Christmas Welcome Soup
Parsley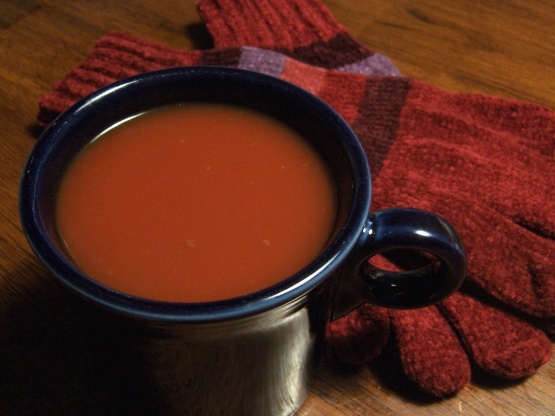 It's a very old tradition to welcome arriving visitors with something hot. Heres something modern and simple to continue this most pleasent old custom. Be sure not to serve bay leaves or cloves in cups.

This is a simple and simply wonderful soup! I didn't have bay leaves but added some celery salt which was great with the tomato-beef flavor. The cloves were a pleasant surprise as well. Smells and tastes great, warm and comforting - thanks for sharing the recipe!
Heat at a low simmer, all ingredients for 1 hour or use a crock pot).
Serve hot in tea cups.