Mr. Food Corn and Potato Soup
2Bleu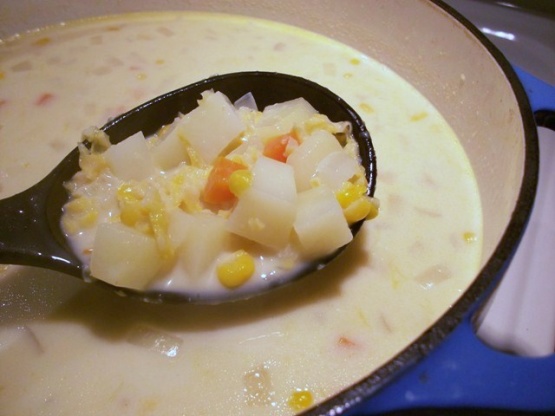 I make this at least once a year when the weather starts getting cool. It fills you up and keeps you warm on those cool fall days.

I made this on a very cold day and it was SOOO good :) easy to do and wonderful to eat
In a soup pot, sauté the onion and carrots in the butter over medium heat for 5 to 6 minutes, or until tender.
Add the chicken broth and potatoes. Bring to a boil and cook for 12 to 15 minutes, or until the potatoes are fork-tender.
Add the remaining ingredients, and cook for 8 to 10 minutes, or until heated through.