Mozzarella & Monterey Jack Texas Toast
Junebug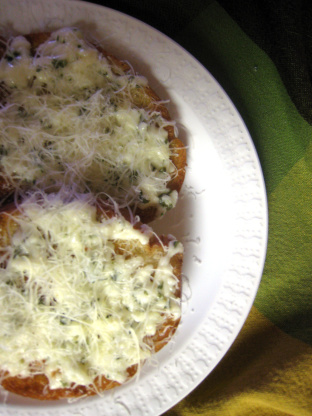 Cheaper than and just about as easy as the Texas Toast in the freezer section. Great accompaniment to any meal and positively wonderful with pasta. The kids really like this bread! Make a double batch and freeze the rest for next time.

Great. But I'm not sure the mayo was a needed addition.
Preheat broiler.
Mix olive oil and garlic in a small bowl and brush the top of each piece of Texas Toast.
Mix remaining ingredients in a small bowl.
Broil olive oil coated toast until lightly toasted.
Spread thinly with the cheese mixture and place under broiler until cheese is melted.
Sprinkle with very finely grated parmsan as soon as it is out of the oven (optional).
Serve immediately.