Mouth-Watering Italian Turkey Burgers
Bergy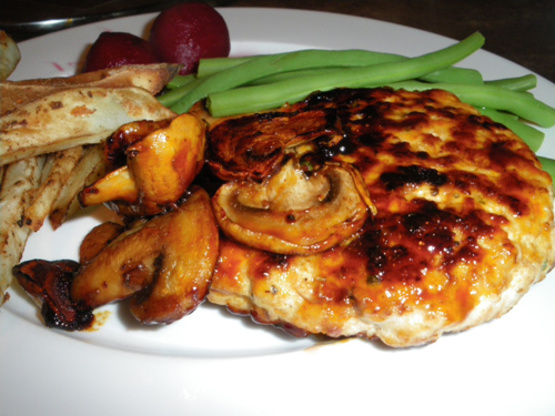 These burgers are just delicious! The ingredients make for a burger that needs little topping - keep the ketchup and mustard in your refrigerator! And please don't skip the barbecue sauce. It sounds a little odd, but it adds just the right flavor to finish off these great burgers. I'd recommend topping with lettuce, tomato and a little mayo.

These burgers were fantastic. I made them for a large group and got rave reviews! I used panko bread crumbs with Italian seasoning and added beer instead of the wine. Ended up with 9 large burgers that barely shrank at all on the bbq. DH loved them. I will definitely be making them again.
Preheat grill or oven broiler.
In a medium bowl, mix turkey through ground pepper.
Form into 8 patties (or 6 larger patties).
Grill or broil approximately 6-8 minutes on each side.
While cooking, brush with barbecue sauce.
Serve on toasted buns with condiments as desired.