Mousse Au Chocolat (Belgium)
Iceland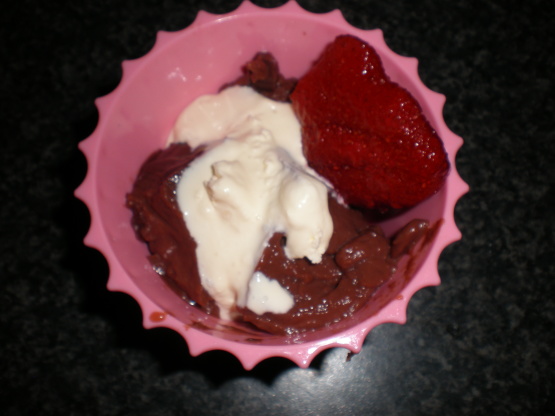 This recipe was found on www.recipes.wuzzle.org where it was adapted from Everybody Eats Well in Belgium. I'm posting it here as I look forward to the ZWT6! The preparation time does not include the several hours needed for the mousse to firm up in the refrigerator.
In the top of a double boiler, combine the chopped bittersweet chocolate & the strong coffee, then set it over simmering water, stirring occasionally until chocolate has melted. Remove from heat & let cool slightly.
Meanwhile with an electric mixer beat egg whites until soft peaks form, then gradually beat in the powdered sugar & continue to beat until egg whites hold a stiff peak.
In a separate bowl, beat whipping cream into soft peaks.
Use a spatula to fold the whipped EGG WHITES into the chocolate, & then carefully fold in the whipping cream & the rum.
Spoon the chocolate mousse into 4 glasses & cover with plastic wrap. Refrigerate for several hours, so that the mousse has time to firm up.
Before serving, garnish with chocolate shavings.