Mostly a Tomato Sandwich With Basil Mayonnaise
Redsie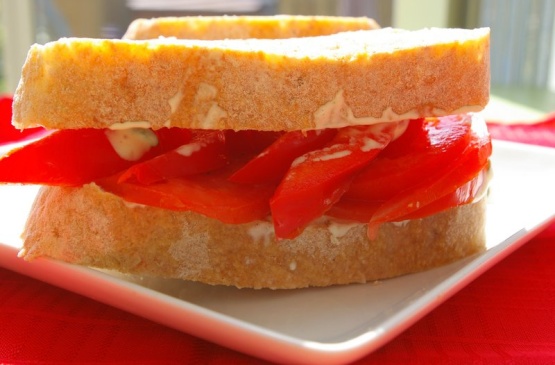 Of course, you could add meat and cheese of your choice to this sandwich. Mine was concocted to reduce my produce inventory. You won't use all of the mayo. Well, you *could* but golly that would be an odd sandwich.

This sandwich was so delicious and so easy to make! I really enjoyed the mayo. I sauteed the vegetables and grilled the sandwich and used lemon pepper instead of zest. I also used a thick artisanal bread instead of a hoagie roll.
Mix the mayo, basil, lime juice and zest.
Split the rolls and generously slather top and bottom with mayo mixture.
Layer on 1/2 the tomato slices, pepper rings, onion rings and sprouts if using. Top with more tomato.
Salt and pepper to taste.
Close the roll and mush it down a bit so it will fit in your mouth.
Grab plenty of napkins and enjoy!