Nasseh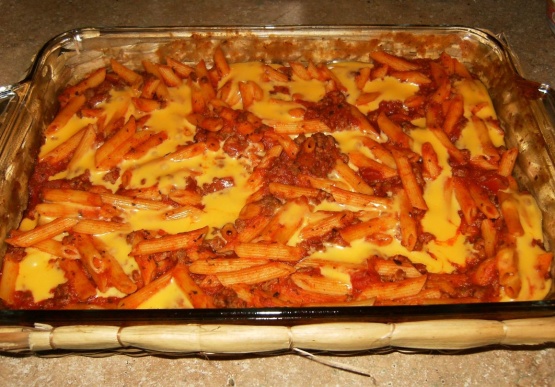 This is my DH's favorite dish. He made it for me when we first dated about 15 years ago. It comes from his mother and is still a favorite for our family.
Brown meat; add vegetables and cook until tender.
Stir in spaghetti sauce and garlic.
In casserole dish, layer half the cooked noodles, meat sauce, and Velveeta. Repeat the layers. Sprinkle the top with Parmesan.
Bake at 350 degrees for 30 minutes, until heated through and cheese begins to bubble and brown on top.