This mexican dessert is a not too sweet treat. The roll ups are a nice way to end a summer meal. For a treat, very lightly dust the roll ups with icing sugar. They are also perfect as a snack. By Mission Foods.
Directions
Spread cream cheese on the whle surface of each tortilla; Arrange kiwi slices over the top 2/3 of the tortilla, leaving the bottom 1/3 with cream cheese only.
Top kiwi with a layer of peach slices and then diced strawberries.
Roll the tortilla toward the end only covered with cream cheese.
Chill for 10 minutes.
Slice each tortilla roll into 8 slices each; Garnish with mint sprigs if desired.
Most Helpful
I had plain Cream cheese so I added Red currant jelly to it.I then cut up some kiwi,strawberries and a fresh peach.Came out really good and very pretty; I let it sit in the refrigerator 4 hours before slicing; we loved it.I made it for WT3.Thanks for posting.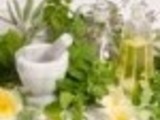 Don't get fresh peaches here in Iceland, so I used canned w/the kiwi & strawberries. I added powdered sugar to the cream cheese for extra sweetness. Like the other reviewer, I also refrigerate for a longer time. Very tasty w/a lovely presentation. Thx for posting.

A light, healthy, and pretty treat ~ I used whole wheat flour tortillas and only 2 kiwi and 2/3 cups each well-drained canned peaches and fresh strawberries. I wrapped each tortilla roll tightly in plastic wrap and refrigerated for 1-2 hours before cutting. Next time I'll add the sprinkling of powdered sugar to satisfy my sweet tooth ~ Thanks!