Heidi L.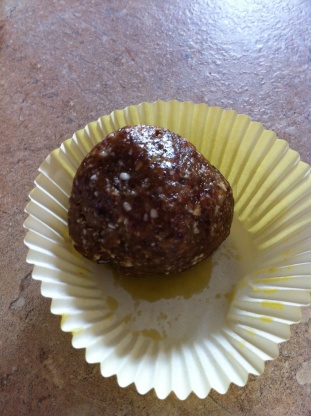 My base copy cat version of the wonderful whole food date and nut bar. Feel free to change the type of nuts, add your favorite spices, maybe a little salt... you can't go wrong! This is a great one to let the kids help out with too.
Delicious! I haven't tried the Lara bar, but the Kit's Organic cashew bars are my favorite and these are very similar! I played around and did 2 cup dates, 1 cup cashews, 1/4 c dried cranberries, a pinch of sea salt and 1/2 tsp of melted coconut oil! Even my super picky 3 year old can't put these down! Thank you!
Puree in food processor or blender and form into bars or balls. (The texture will change dramatically the longer you puree -- I prefer minimal).