Morta De Chocolata Gelatini (Death by Chocolate Martini)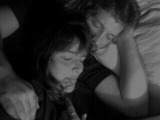 Turn your everyday cocktail into something special with this recipe. For a mocha flavored cocktail, just add a dash of instant coffee granuals in the blender ingredients. Created by Bird for Buddha. ;)
Directions
Add gelato, half and half, chocolate syrup, and liquor to a blender and blend to combine.
Using 2 saucers, add a circle of some chocolate syrup to one, and a circle of brown sugar to the other. Dip the rims of martini (or daqueri) glasses into the kaluha then into a ring of sugar.
Pour drink into glasses and top with a sprinkle of chocolate shavings and serve.
Reviews
Most Helpful
Now that's what I call a drink. Soooo very good! I didn't have any Kahlua on hand (I'll have to make some again, Dana's Homemade Kahlua, very good stuff BTW). At first I didn't care for the syrup/brown sugar on the rim; for some reason it reminded me of coconut (which I hate with a passion). But the more I worked my way around the glass the more I liked it. LOL. Instead of using chocolate gelato I could see using chocolate mousse or yogart. Next time I'll try one of those. Keeper for sure. Made for 2012 Zaar Cookbook.

I made this for one, as DH isn't fond of the sweet drinks. I subbed chocolate ice cream, but other followed as written, minus the garnishes, plenty sweet enough without more syrup, sugar or chocolate shavings. It may be a sweet drink but still packs a punch. This is the kind of drink my DD would really love. Thanks for sharing your recipe. Made for PRMR.
Lordy, lordy, this is just a decadent drink. I didn't share with anyone. DH can keep his lame rum and coke and I'll drink these!! The chocolate is definately the star here and I chose to use the Irish cream. Love, love, love it!!! I did add some ice cubes to my glass after blending to make it a little colder. I think the idea of adding coffee granules is great and will try that in the future. Oh, did I mention the brown sugar was fabulous too. Thanks for coming up with this one!!