Moroccan White Beans Loubia
Parsley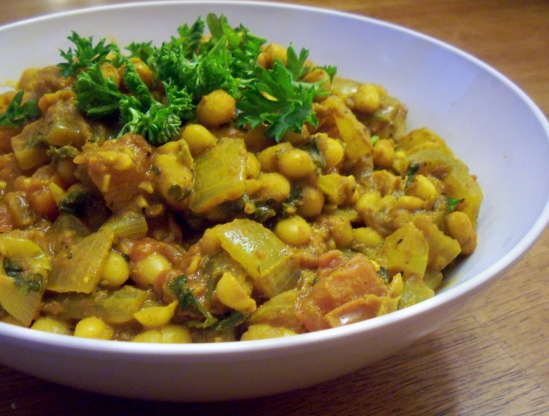 From You Tube; uses canned beans; for the na*me forum game.

Try to prepare your beans from scratch and you won't have to worry about BPA and the like in the can lining. Dr. Joel Fuhrman would love this recipe. Just double the cumin. fire-roasted canned tomatoes add flavor, too. Definitely add lemon juice and lemon zest as you take the dish off the stove. This dish is exceptionally full of flavor. Serve with basmati rice, brown or white.
Saute the onion in olive oil until golden.
Add tomato; cook.
Add garlic; cook.
Add turmeric, ground cumin, salt and pepper.
Add parsley.
Add cilantro; cook.
Add 1 cup water.
Add beans.
Simmer for 20 minutes, stirring so it doesn't burn.