Moroccan Turkey Tenderloin
chia2160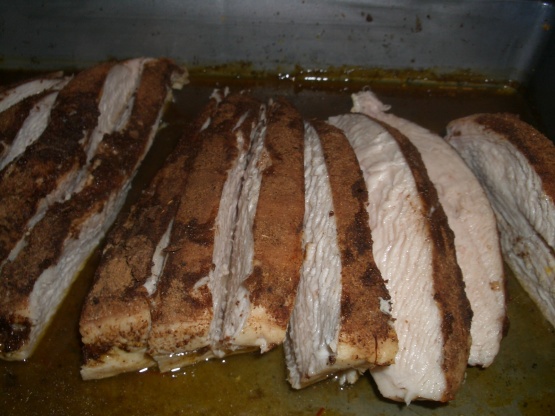 From "Quick & Tasty" this is a low-fat, low-carb entree. serve it with couscous and a salad
Preheat oven to 375°F.
In a baking pan add tenderloin and sprinkle with lemon juice.
Combine spices and rub into tenderloin.
Top with onions and garlic.
Roast for 20 minutes.
Add saffron to chicken broth, let it stand for 5 minutes.
Pour over tenderloin and cook additional 15 minutes, remove to a platter.
Pour cooking juices into a saucepan, add cornstarch, cook until thickened, pour over turkey.