4 teaspoons green tea
1⁄2 cup sugar
1 1⁄4 cups firmly packed chopped mint leaves
1⁄8 cup dried orange blossoms (optional) or 1⁄2 teaspoon orange blossom water
4 cups boiling water
Directions
Cover stuff with boiling water.
Let sit 5 minutes.
Reviews
Most Helpful
What a most lovely tea! I had just purchased a bag of orange blossoms and was eager to use it. They smell a little like honey, so I used honey to sweeten the tea which was a perfect match. I reduced the sweetener to one teaspoon, though, and that was perfect. Thanks for posting this! Made for ZWT6 NA*ME for the Unrulies Under The Influence.

The touch of orange blossom water is inspired--it gives this good mint tea a very special taste. SO refreshing! Thanks, Dienia!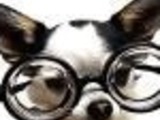 This was lovely and refreshing. Luckily I had orange blossom water brought back from my holiday in Turkey! I had no idea what to do with it - now I do! Made for ZWT3 '07. Thank you!