Moroccan Style Lamb Burgers
Bergy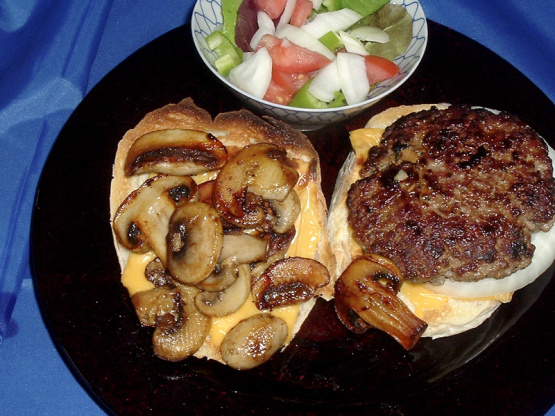 I love these. In Morocco, the people serve these burgers with ground cumin, salt, pepper and their special "harissa" sauce on the side, in a little condiment container. The spices give the burger an added flavour.
Put the lamb in a mixing bowl and add all of the ingredients except the vegetable oil.
Using your hand, mix everything thoroughly.
Shape the mixture into 8 equal size patties similar to hamburgers.
Heat the oil in a non stick skillet.
Cook the patties over medium high heat about 3 to 4 minutes on each side, depending on the degree of doneness desired.
Drain on paper towels and serve.