Moroccan Style Chicken Skillet
thead2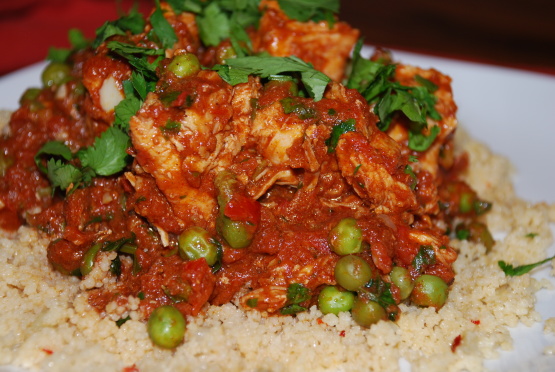 This recipe is from home economists Kathryn Moore and Roxanne Wyss, printed in the Sacramento Bee.
Heat oil in a large skillet over medium-high heat; add chicken and cook, stirring frequently, until chicken is done, about 4 to 5 minutes. Remove chicken from skillet; set aside.
Add garlic to skillet and cook, stirring frequently, 30 seconds. Add tomatoes, pumpkin pie spice, chili powder and cumin.
Simmer 5 minutes; add peas and chicken, and heat through. Stir in cilantro.
Serve chicken mixture over hot couscous.