Parsley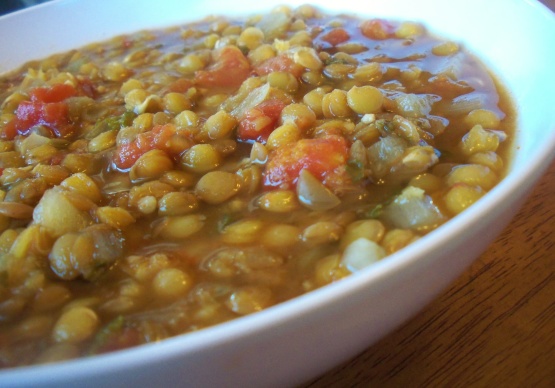 Moroccan stewed lentils are very flavorful and can be served as a side dish or entrée.
Mix all ingredients in a pressure cooker or pot. Add 2 quartsbof stock or water, and bring to a simmer.
Cover, and simmer the lentils over medium heat about 1 1/2 hours, or until the lentils are tender and the sauce is not watery. (If the liquids reduce too much during cooking, add a little water to prevent the lentils from burning.) Adjust the seasoning if desired, and serve.