Moroccan Spiced Chicken Kebabs
Nasseh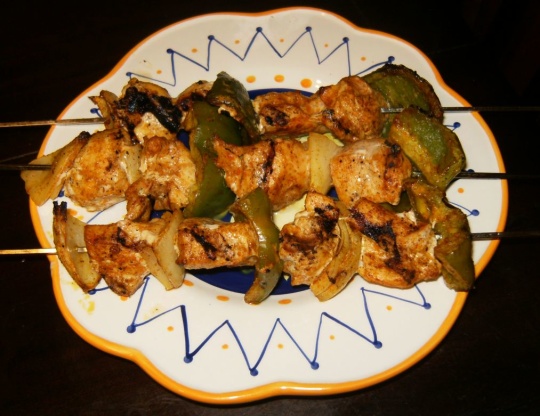 Chicken breasts are cubed, seasoned, then grilled. Serve over couscous.
Preheat grill for direct grilling over high heat; soak 4 bamboo skewers in water for about 30 minutes.
In a small bowl, combine cumin, paprika, turmeric, cinnamon, garlic powder, cayenne, and 1 teaspoon salt; set aside.
In a larger bowl, toss chicken cubes with oil to coat; season with spice mixture and toss again.
Thread skewers with chicken and pepper pieces.
Lightly oil grill rack and grill kebabs, turning occasionally, until chicken is browned and firm to the touch, about 8 to 10 minutes.
Serve over couscous if desired.
Garnish with cilantro.