Moroccan Skirt Steak W/Roasted Pepper Couscous (ZWT-9)
Entered for ZWT-9, this is the 2nd of 3 recipes from an article at the Eating Well website titled "Healthy Couscous Recipes". Per the recipe intro: "Thin cuts of beef (such as skirt steak or sirloin steak) cook very quickly when seared in a hot skillet -- Just right for a busy weeknight. We love how the spicy Moroccan flavors of the steak compliment the sweet, roasted pepper-studded couscous. Serve w/an Arugula salad & a glass of Pinot Noir." Prep & Cook times were noted as an identical total, but I have allowed an extra 10 min for ingredient assembly. Enjoy!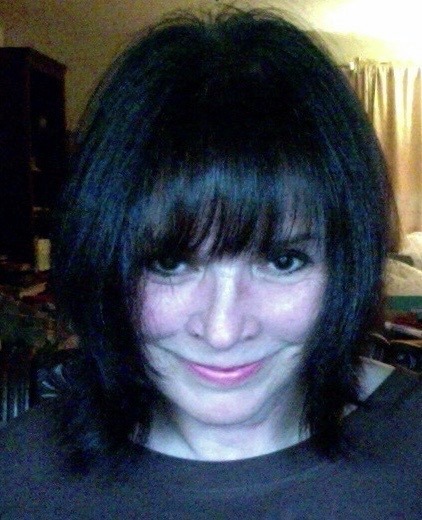 We just loved this meal! I made this exactly as posted, except I used kalamata olives in place of the green and used 1-1/2 lbs. of skirt steak. The couscous was so flavorful. tangy from the lemon and infused with all the spices. There was more than enough of the spice mixture for the extra 1/2 lb. of steak, which I cooked on the outdoor grill, rather than in a skillet. The steak really absorbed all of the flavors of the spice mixture and produced a very satisfying meal. Thanks for sharing. Made for Spice It Up Challenge of ZWT9 by a Tasty Tester.
Position oven rack in upper third of oven & preheat broiler.
Place bell peppers on a baking sheet & roast under the broiler (turning every 5 min) until charred & softened (10-15 min). Transfer to a clean cutting board. When cool enough to handle, chop peppers into bite-sized pieces.
Meanwhile, combine cumin, coriander, salt, turmeric, cinnamon & pepper in a sml bowl. Grate 1/2 tsp zest from the lemon. Juice the lemon into a 1-cup measure & add enough water to make 1 cup. Pour into a sml saucepan & add the lemon zest, 1 tsp of the spice mixture & 1 tsp olive oil. Bring to a boil. Stir in couscous, cover, remove from heat & let stand.
Heat the remaining 1 tbsp oil in a lrg skillet over medium heat until shimmering (but not smoking). Rub the remaining spice mixture on both sides of steak. Cook the steak 2 to 3 min per side for med-rare. Let rest on the cutting board for 5 minute Stir olives & the peppers into the couscous. Thinly slice the steak & serve w/the couscous & lemon wedges as desired.