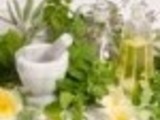 The combination of flavours evokes Moroccan cuisine.Wonderful combination!
Directions
Slice carrots, diagonally, into pieces.
Cook carrots in boiling water until crisp-tender, about 5 minutes.
Drain, rinse with cold water, and drain again.
Set aside to cool.
Combine lemon juice, sugar, paprika, cumin, cinnamon, salt, and cayenne pepper.
Stir to dissolve sugar and salt.
Stir in olive oil, parsley, and raisins.
Add carrots and toss.
Cover and refrigerate at least one hour or overnight to chill and blend flavors.
Stir occasionally.
Serve on lettuce leaves, if desired.
Cooking time means refrigeration time.
Most Helpful
This got a positive 4 stars. I might increase the cayenne slightly next time around. All in all it is a good salad and something I would make again. Made for *ZWT6*
My husband loved this...I thought it was okay...but not something I wanted to eat again. Hence the #4 rating...He would have given it a 5 and I would have given it a 3. Made for ZWT #6 - 2010.

I really love this recipe, and almost didn't expect the seasonings to blend so well with the carrots and raisins, but it did. I do believe the lemon juice and evened things out between the sweetness of the sugar and cinnamon, and the zing of the cumin and cayenne pepper.