Moroccan Pesto Rockfish With Clam and Chorizo Sauce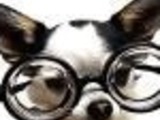 This recipe is by Tamara Murphy of Seattle's Brasa Restaurant, via John Shields. Ms. Murphy says to be authentic, you should prepare the pesto in the Moroccan way, by pounding the ingredients in a mortar with a pestle. Food processor instructions are included for the modern cooks. Red snapper is also great in this recipe.
Directions
For the Pesto:.
Mortar and Pestle Method:.
Place the parsley, cilantro, garlic, cumin, lemon juice, and salt in a large mortar with a little of the olive oil and pound into a paste with a pestle. Add the remaining olive oil. Slather mixture on the fish and refrigerate for up to 2 hours.
Food Processor Method:.
Place the parsley, cilantro, garlic, cumin, lemon juice, salt, and 1 tablespoon of the olive oil in the bowl of a food processor. Pulse until mixture forms a paste. Add remainder of olive oil, a tablespoon or so at a time, and pulse to mix well. Slather on the fish and refrigerate for up to 2 hours.
For the Sauce:.
In a large pot or saute pan, heat olive oil. Add shallots and garlic and cook on low heat for 1 minute. Add sausage and cook through. Add tomatoes, clams, and wine. Cook until clams open. (Discard any that don't open.) Season to taste with salt, pepper and lemon juice.
For the fish:.
Heat a scant 1/4 inch of good olive oil in a large saute pan. Remove the rockfish fillets from the refrigerator and saute approximately 4-5 minutes per side, depending on the thickness of the fillet (Fish should be cooked through until opaque and flaky for best flavor).
To serve, place the cooked fillets on a platter, and place the clams around them. Spoon the sauce over the fish and garnish with green onion slivers.
Note: To toast cumin seeds, heat oven to 400 degrees F. Spread seeds on a baking sheet and cook until fragrant, about 3 to 4 minutes.
Most Helpful
Both the Moroccan Pesto and Clam/Chorizo sauce were amazing and complimented each other really well. this could be done with a variety of seafood or even chicken. Great and unique flavors.
Wow! What a delicious dish! We loved the combination of flavors and the spiciness of the chorizo. It's not as complicated as it might look. I used a lower fat chicken chorizo, and only a teaspoon of oil each in the pesto and to cook the fish (and no oil in the clams since the chorizo gives off oil). That brought this dish down to 20 grams of fat per person. This has a definite Spanish influenced flavor and tastes very rich. I added a little brown rice into the sauce and it was great like that too!