Deantini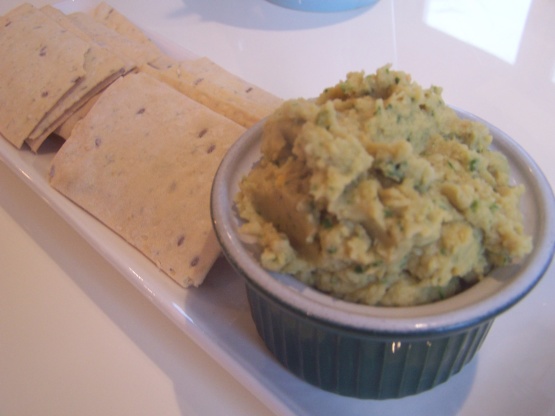 Taken from a Healthy Meals in Minutes card

I really really liked this dip, it has a wonderful fresh flavour and is quite healthy. I forgot the olive oil and it still tasted great. I made the recipe and removed 1/2 of the dip which I turned into a hummus by adding olive oil and tahini. Super easy way of getting to different but complimenting dips in no time! I will be making this many times. Made for PRMR Holiday Special.
In a blender or food processor fitted with metal blades, process garlic until minced.
Add cilantro and process until finely chopped, about 10-20 seconds.
Add chick peas, lemon juice, oil, salt and pepper sauce.
Process until very smooth, about 1 minute, scraping down sides of bowl with a rubber spatula.
Please in a serving bowl and chill until needed.