Satyne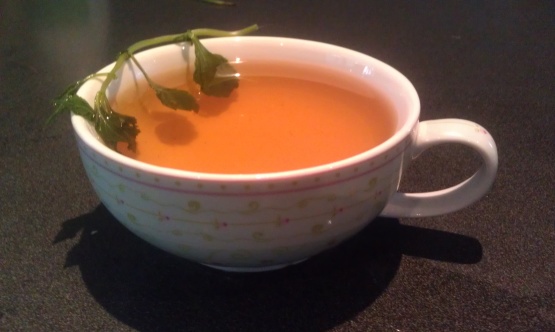 In Morocco, tea is served very sweet. Decrease the amount of sugar to your liking. Tea is served in glasses.

Lovely tea. Drinking this helps to alleviate a lot of the stress that has accumulated over the day. Calming, tonic, with a great minty flavour, this is highly recommended.
Place tea in teapot.
Pour in boiling water.
Cover and steep 2 to 3 minutes.
Wash mint under running water and add to pot.
Steep for 3 to 5 minutes.
Add sugar as desired.
Serve in mint tea glasses or small cups.