Moroccan Fried Eggs With Cumin and Salt
loof751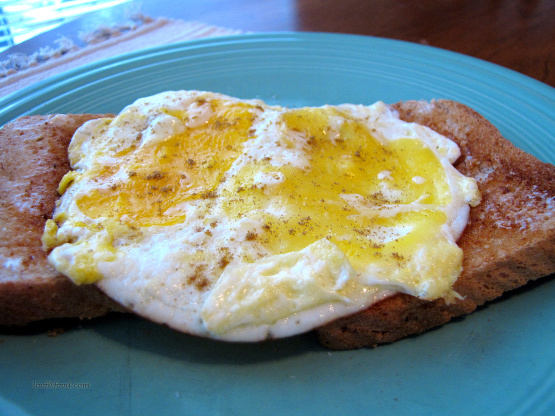 You'll be surprised by the delicious pairing of cumin with eggs. Of course, you have to like cumin!. Try an egg and cream cheese sandwich. Spread some bread with cream cheese, add the prepared eggs, and enjoy. CREDIT: Christine Benlafquih http://moroccanfood.about.com/od/maindishes/r/Fried_Eggs.htm

I liked this quite well. I don't use that much cumin, but this was an interesting combination. I poached my eggs and served them on toast. I can see doing this again for a light supper.
Heat the oil in a frying pan over medium heat.
Add the eggs, break the yolks with a spatula, and allow the eggs to set. Occasionally lift the edges of the eggs to let the uncooked egg run underneath.
This allows more egg to make contact with the pan for faster cooking.
When the eggs have cooked, sprinkle with salt and cumin, and serve.