Moroccan Fish Marinade (Chermoula)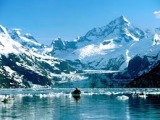 This is an easy marinade to throw together. You can marinate any fish you'd like with this marinade, but I prefer whitefish. You only need to marinate your fish for a short amount of time - an hour or two is plenty.
Directions
In food processor or blender combine cilantro, garlic, vinegar, lemon juice, paprika, cumin, crushed red pepper, olive oil, salt, and cayenne to a fine paste. Adjust the consistency by adding more olive oil; the marinade should be fairly thick.
Reviews
Most Helpful
Very good flavor! I used it on red snapper and it was enjoyed by all. Thanks for sharing the recipe.

I've been intending to make up a batch of this for some time and when better that now! It's certainly easy to make with ingredients I always have at hand and packs a flavor punch. I've used Chermoula on fish, chicken and veggies in the past and it's always been well enjoyed.