Moroccan Fish and Potatoes
This recipe comes from a little old lady who lives in the old city name Irma Charles, fondly called Bubby Irma by the residents. She is a fantastic cook! I use flounder for this recipe (with a shorter cooking time), but it works with all fish.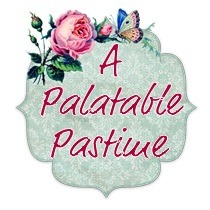 This was REALLY GOOD! I made it in my clay baker since my tagine is only for serving. Since the baker can't be used on stovetop, I put it in the oven at 375F for 55 minutes, until the fish was firm and flaky, and the potatoes tender. I sliced the garlic since it wasn't mentioned and put it in when I added the chiles. I used a double amount of chiles, since I like spicy but even so, it was milder than I expected. So I served this with harissa. It really is a creative way to serve fish with big garlic flavor. I am sure I will make this many times! Thank you.
1

tablespoon paprika
1⁄2 cup corn oil

4

medium potatoes, peeled and sliced thin

2

small hot red peppers, sliced lengthwise, with seeds removed
1 1⁄2 lbs fish fillets or 1 1⁄2 lbs steaks

1

head garlic

1

teaspoon salt

1 -2

teaspoon paprika
1⁄4-1⁄2 cup fresh coriander, chopped coarsely
In a heavy skillet or dutch oven-type pot, layer the sliced potatoes and sprinkle with 1 T paprika and oil.
Place sliced peppers on top, then slices of fish.
Sprinkle salt on next, then 1 tsp paprika. Spread coriander over everything.
Add water up to middle of fish layers and boil on medium heat until water is reduced to just under fish layer, shaking pan occasionally.