Moroccan Couscous With Chicken N Chickpeas
Sonya01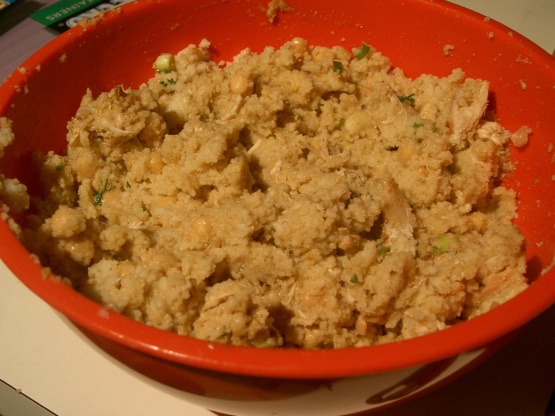 Another quick n easy lunch or snack that uses left over BBQ chicken.
Pour boiling water over the couscous in a heat-proof bowl. Let stand for 5 minutes until the water is absorbed, cool slightly.
Add chicken,chickpeas, parsley and spring onions.
Combine remaining ingredients in another bowl and pour over the couscous salad.
Serve at room temperature or refrigerate until ready to serve.