awalde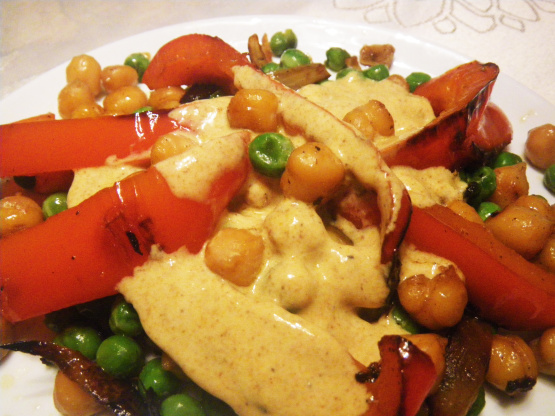 This is an easy and tasty vegetarian salad, loaded with protein. The quantities posted here are for a large batch, feel free to reduce them.

I kept it vegan by using "Nayonnaise" and vegan yogurt. Such a creamy dish, wouldn't guess it was vegan. Omitted red peppers because daughter doesn't care for, but added shredded carrot for color, texture and sweetness. This is now my favorite vegan recipe. Gets better as it sits, so great for taking to parties/picnics..
Mix cilantro, onions, red pepper, peas and chickpeas in a large bowl.
In a separate bowl, combine mayo, yogurt, cumin, curry and pepper. Mix sauce well and add to salad.
Serve and enjoy!