Moroccan Chicken With Eggplants
Prep 10 mins
Cook 1 hr 10 mins
A wonderful winter-dish, with a rich sauce and a exotic flavour. Adapted from a moroccan cookbook. NOTE: You have to at least LIKE eggplants...
Directions
Heat 3 tablespoons oil in a large pot. Add the onions and the chicken pieces and fry until chicken is golden.
Add cinnamon and ginger and fry a few more seconds.
Add the broth to cover the chicken, 3 cups should be enough.
Add the parsley and cover the pot.
Let it simmer at low heat for about 1 hour, until chicken is tender.
Meanwhile brush the sliced eggplant with the remaining olive oil and grill them in the oven from both sides (about 5 minutes each side) until soft.
After one hour, take the chicken and parsley out of the pot and add the sliced eggplant. Mash them with a fork to "melt" with the broth (NOTE: If you do not like the skin, peel them after grilling).
Check for salt and pepper and add the chicken back to the pot. (Throw away the parsley).
Let it heat through and serve with lots of warmed (pita-)bread to soak up the sauce.
Most Helpful
Excellent dish! I used all chicken breasts instead of a whole chicken, but otherwise followed directions. I resisted the impulse to add more spice and garlic--the dish as written is lovely. Thanks, Halalmom!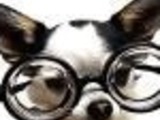 I really liked this dish. I think what makes the difference is the fact that the aubergines are roasted. I used "Greek" aubergines, the round fat ones, and cooked them until the skin charred. The unique blend of cinnamon and ginger gave this lovely dish a real North-African flavour, it is obviously a really authentic recipe. Served last night in Cairo to my DH and four hungry children, it went down a storm.. I think this could be served with couscous, my family enjoy Basmati rice. I also added a good handful of raisins after mashing the aubergines, and cooked them until they became plumped up. It's a winner!! Thanks Halalmom for sharing!

EXCELLENT!! This recipe turned out great! The only change I made was to use boneless skinless chicken breasts, cooking spray instead of the oil, vegetable broth instead of chicken, and omitted the ginger. The flavors were delicious and the chicken was very tender! I made it with Moroccan carrots and couscous. Thanks!