Moroccan Chicken - Pritikin Style
This is a surprisingly delicious chicken dish that uses no added fat or salt, and sets off the couscous perfectly. Don't skip the sultanas even if you're not fond of them - they don't overpower the sauce but add a subtle sweetness to the whole dish.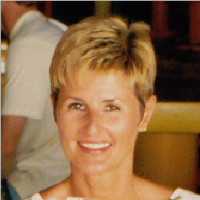 What a DELICIOUS dish-I thought DH was going to lick the plate clean!!! Only change I made was to use thighs instead of breasts. Made brown rice and topped all w/ lime and cilantro and served w/ green salad and Recipe #121941. Thank you, Bungy, for another great recipe! Made for Fall PAC 2008.
Place chicken, onions, capsicum, carrots, potatoes, tomatoes, sultanas and all seasonings.
Add enough water or stock to just cover ingredients.
Bring to the boil, reduce heat and simmer 40 mins.
Add chickpeas and zucchini and cook a further 20 minutes.
Stir in green peas then turn off heat.
Cook couscous by boiling 2 cups water, then add couscous, cover and let stand 5 minutes.
Use a fork to separate grains and fluff up.