Moroccan Chicken & Egg Tagine
Nasseh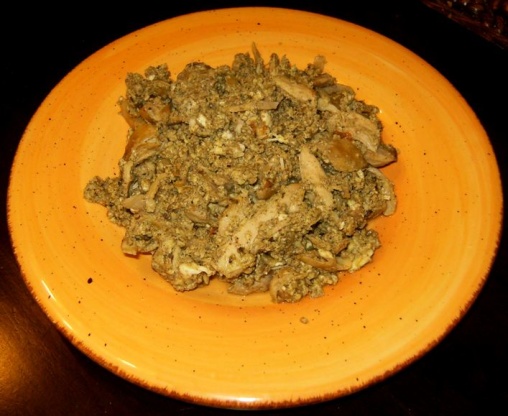 This was emailed to me from Zamourispices.com

Great dish! Quickly made, and with a new spice mix for us (La Kama) which we liked very much. I'll for sure make this again! Thanks for posting! Made for Let's PARTY December 2009.
Heat the olive oil over medium-low heat in a tagine. Add the garlic, onion & chicken then brown until no longer pink.
Pour in the broth & lemon juice then stir in the parsley, cilantro and spices. Cook covered until the chicken is thoroughly done (roughly 60 minutes).
Break eggs into a bowl & whisk. Pour the egg mixture over the chicken & cook for another 10-15 minutes. Serve hot.